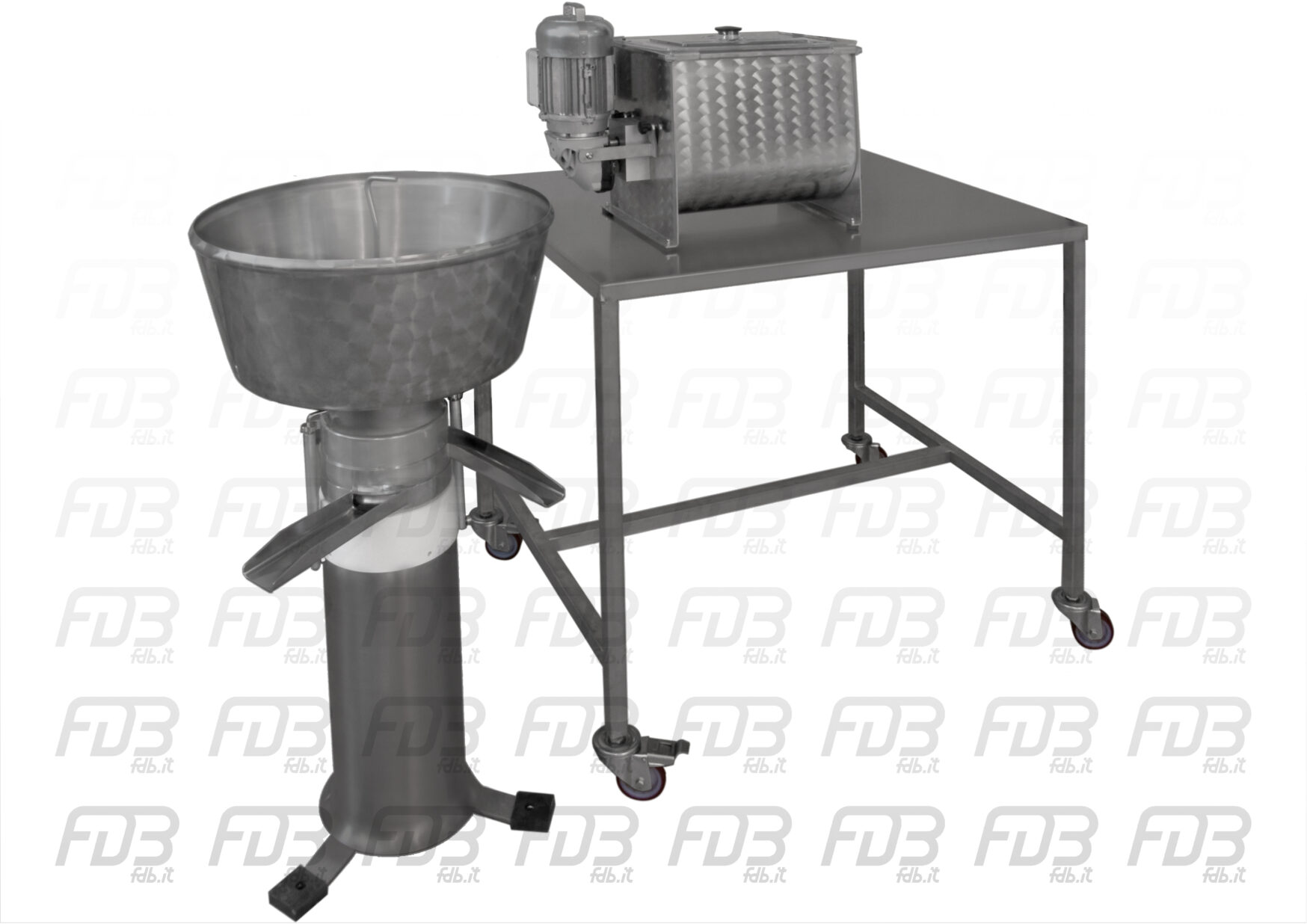 Semi-professional cream separators for the skimming of milk and cream intended for the production of traditional butter.
The hopper and the parts in contact with the product are made of AISI304 / AISI316 stainless steel, polished.
The frame is covered in stainless steel (plastic on CS130 model), plastic feet with shock absorbers.
All models have no useful pressure on cream and milk outlet slides.
The CS130 is a table version and is available also with food grade plastic hopper and slides.
STANDARD COMPONENTS
Maintenance tools kit
OPTIONAL COMPONENTS
Working table
Butter churn BC32/100
TECHNICAL CHARACTERISTICS TABLES:
MODEL

 FAT RESIDUAL ON SKIMMED MILK [%]

CREAM CONCENTRATION [%]
SEPARATION TEMPERATURE [°C]
BOWL SPEED [RPM]
All
0.05 ÷ 0.09 %
8 ÷ 12 %
+35 ÷ +55 °C

8000 rpm

with soft-start
MODEL *
HOPPER VOLUME [L]
CAPACITY [L/H]
INSTALLED POWER [kW]
CS130
12 l

Up to 130 l/h

Up to 200 l/cycle

0.07 kW
CS350
22 l

Up to 350 l/h

Up to 500 l/cycle

 0.25 kW
CS600
50 l

Up to 600 l/h

Up to 900 l/cycle

0.40 kW
* The CS130 model is suited to work on a table
The CS350 and CS600 are floor versions