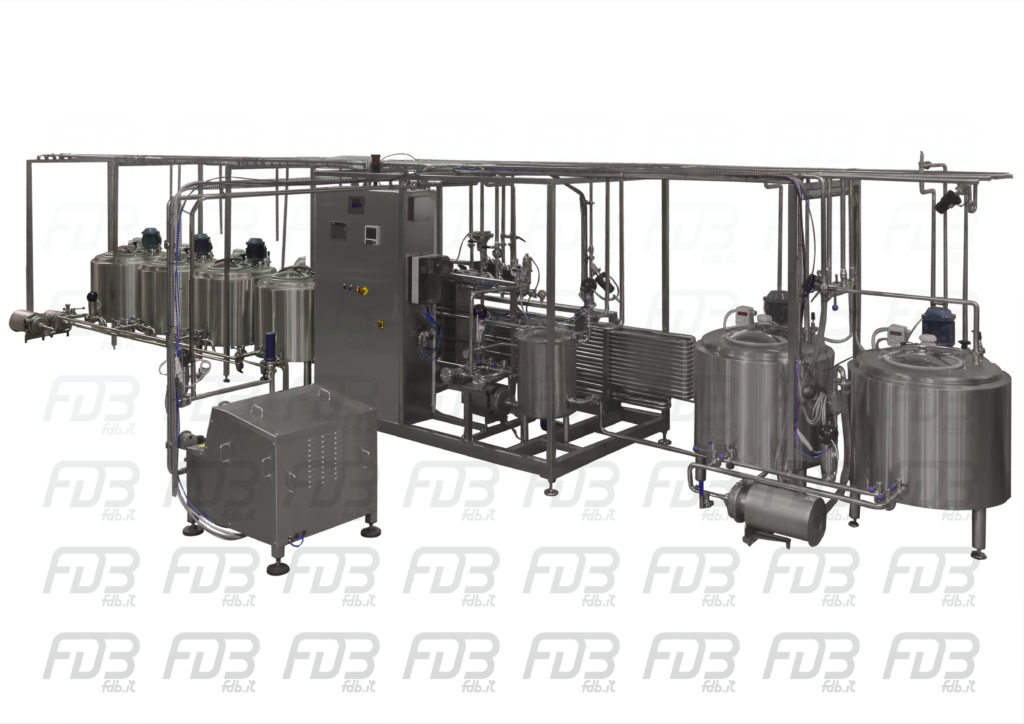 FDB ITALIA boasts many years of experience in the design, construction and installation of systems for the food industry, with systems all over the world.
It is able to supply complete turnkey plants and lines for the dairy sector for the production of milk and derivatives. From the reception section to the packaging of the finished product.
During the planning phase, we analyze the customer's specifications, objectives and needs. We are available for the preliminary study of the floor plan of the building, to verify the feasibility of the project on an existing building or to provide guidelines for the sizing of a new production plant.
Model
Flow
[l/h]
 
 
 
Automation

CPLA700

300 – 700
 
 
 
 

CPLA1200

800 – 1.200
 
 
 
 

CPLA3000

2.000 – 3.000
 
 
 
 

CPLA5000

4.000 – 5.000
 
 
 
 

CPLA10000

6.000 – 10.000
 
 
 
 

CPLA20000

11.000 – 20.000
 
 
 
 

CPLA25000

21.000 – 25.000